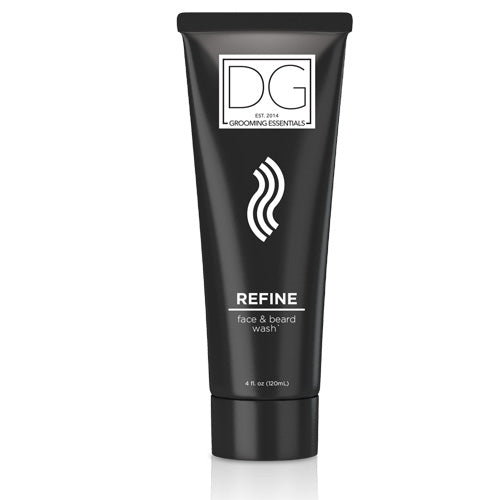 Refine Face & Beard Wash
Regular price $0.00 $16.00 Sale
Refine Meticulously Cleanses & Bolsters Skin Cells for Firmer, Clearer Skin
Refine Face & Beard Wash removes dirt and debris while leaving your skin and beard distinguishingly clean. Using Vitamins A, C, E, and F to help the improvement of your skin's daily health and performance, we also use essential fatty acids to help bolster skin for the appearance of firm, clear, clean, and healthy-looking skin and beard.
Product Highlights
Gently removes dirt, excess oil and other impurities
Provides thorough cleansing without disrupting moisture balance
Delivers nutrients to maintain healthy skin
Promotes a healthier and stronger beard
Well suited for all skin types
Key Ingredients
Rose Hip Seed Oil contains Vitamin A, E, C and essential fatty acids to maintain healthy skin as well as Linoleic Acids.
Chondrus Crispus (Seaweed) Extract is a natural Brown Algae Seaweed Extract rich in nutrient and moisturizing properties
How to Use: Wet face with warm water. Lather a small amount in hands and massage onto face in a circular motion. Rinse thoroughly with warm water.